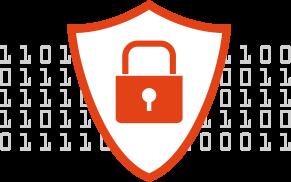 To protect the rights of our customers and visitors to websites and the confidentiality of their personal data, set

Privacy Policy

, which explains - what data we collect from our customers and how we handle this information.
Confidentiality
ABC-Server values ​​the privacy of users' personal information. We are taking all necessary measures to protect personal data against unauthorized access, alteration, disclosure or destruction. These measures include:
verification process collection, storage and processing of data;
security measures, include the appropriate data encryption;
physical security the personal data of customers and visitors to the site from unauthorized access.
Receiving the information
ABC-Server receives the personal information of customers and visitors:
in

registration site you must specify the personal data to the extent necessary for the provision of services;
in filling in online forms Order and services;
cookie files to collect information about how visitors use our site, for example, monitor the number of visits to your website or check the hosts from which users connect. Thus, our servers automatically record information that contains the following information: web query, the IP-address, browser type, browser language, the date and time of the request .
Use of information
ABC-Server reserves the right to use the personal data of customers and visitors to the site, which were obtained through our website in order to inform the customer about the services and services ABC-Server. The database that stores the personal information of customers, will not be given to individuals or organizations for marketing purposes or for the purpose of mass distribution of e-mails. Personal customer information will never be sold or given to our partners without prior consent of the client, except when the ABC-Server will be forced to provide the obtained personal data to third parties according to the Law of Ukraine "On protection of personal data."